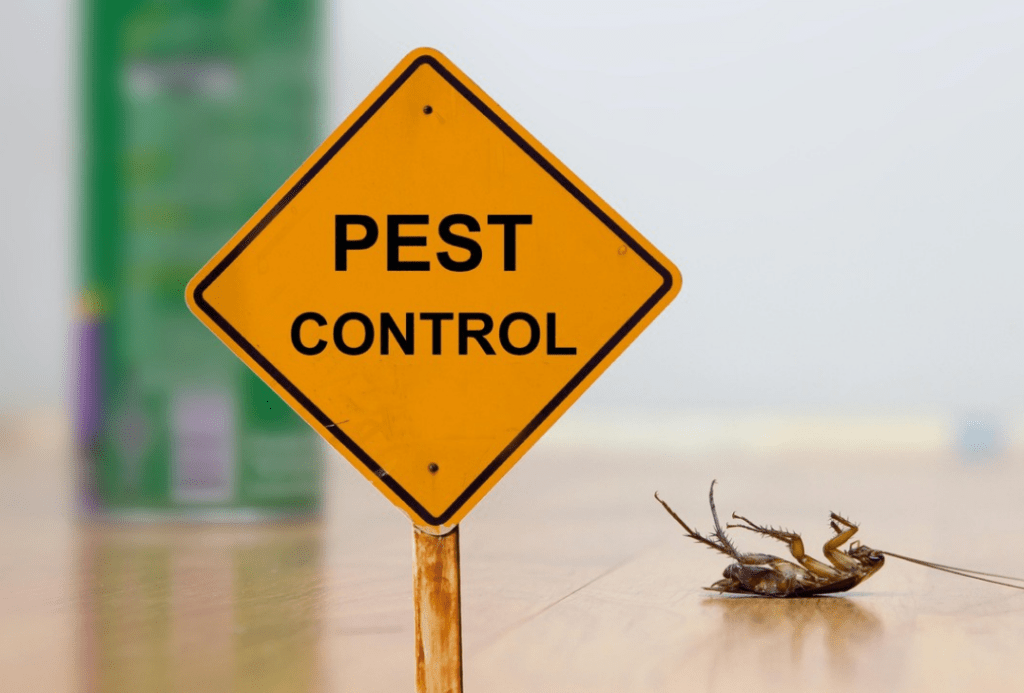 Pest Control Service Burnaby Call Now
In our beautiful homes and workplace, we seek a comfortable and healthy environment. This is most times displaced because of the presence of pests in our home. Therefore, several methods are put in place to rid our homes of these pests.
Burnaby is not exempted from this, giving the mild climate which serves as ideal breeding for pests.
There are several pests located in Burnaby which are hazardous and harmful to the health of individuals and even seem to displace one's personnel.
There are numerous examples of common household pest that lives, invades, eats your food and also acts as a carrier of diseases which is detrimental to human society.
Therefore, you should have a convenient means or access to the best pest control service in Burnaby. Though several factors should be considered to get the comfort you seek.
What are the common pests in Burnaby?
The infestation of pests in Burnaby can not be overemphasized. There are multiple pests of different kinds that are seen in cities and Burnaby is no exception.
The temperate weather and nearby forests in Burnaby provide a suitable fertile ground for insects, and Burnaby inhabitants have their share of experience living with these pests, whether at home or in the workplace.
Insects of different species, carpenter ants, for example, can easily find their way into wooden structures such as furniture, cupboards, drawers, and the likes. They can destroy these items by excavating the woods to build their homes even before the residents notice them.
Also, due to the development of older buildings in Burnaby, mostly to reconstruct such buildings. This, however, creates an avenue for bugs and rodents such as cockroaches, bed bugs, spiders, squirrels, etc.
The adoption of pets or taking-in other animals also increases the infestation of pests in Burnaby. Some pests live in animals such as lice, fleas, Myiasis, and so on. You should therefore set up effective measures to prevent the infestation of pests and not to promote it.
How to deal with a pest infestation in Burnaby?
The best way to deal with this is to provide appropriate remedies immediately. Although they are preventing measures one can take to ensure a healthy environment such as cleaning of homes, disposing of one's bin regularly, avoid frequent window-opening, clearing bushes or leaves surrounding your homes or workplace, etc.
However, this measure acts as a stepping stone and does not ultimately assure you a pest-free home or workplace.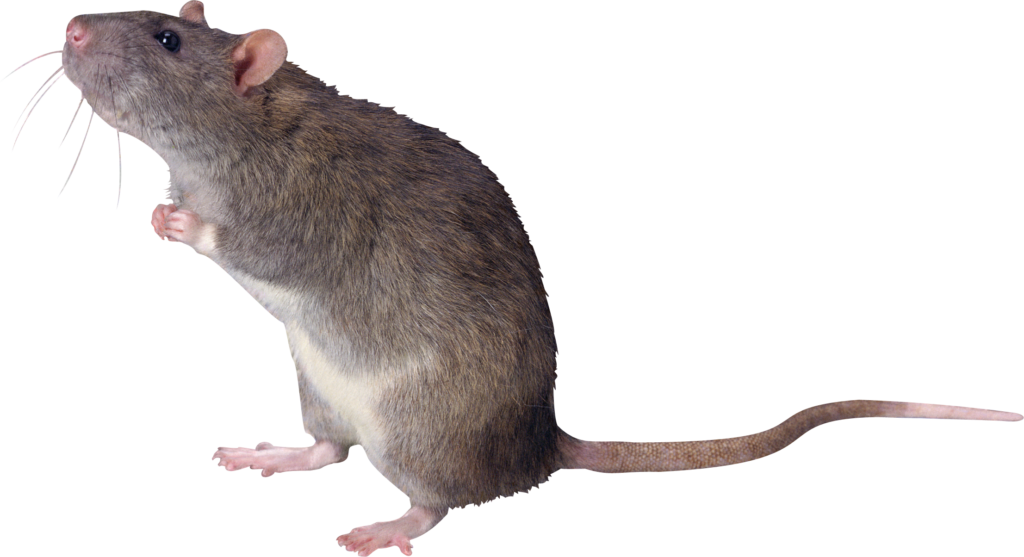 However, once a pest is noticed in your environment, the first step is to search for the right pest control service.
Secondly, you should contact the pest control service and book an appointment at your convenience.
Once, you have performed these two basic steps, you should seek professional service that would identify the pests in your household to know the appropriate measure that should be adopted to exterminate and get rid of the pests from your household.
The pest control service should assess the entire perimeter of your household to identify and seek a solution to the presence of pests in your home. For example, a crack in the wall might have caused the pest infestation, therefore, an effective solution can be put in place to avoid such occurrence again.
However, a pest extermination exercise should be put in place regularly in your household. It could be done monthly or in space of some months depending on the structure of the building, location of the building, and so on. Professional advice can be sought from the pest control service to promote the comfort we seek.
Factors to consider when deciding on a pest control service provider in Burnaby?
There is of utmost need for you to have an access to a pest control service in other to prevent the disease or viruses which pests may cause. There are numerous control service providers for pest infestation in Burnaby, there are however factors that should be considered before you decide on which provider to choose.
There are several cases whereby, a pest extermination process offers little to no help in the eradication of pests in buildings. Or cases, whereby, it gives residents or owners so much difficulty in calling on a pest control service provider. In other words, these factors are of considerable importance and should be looked upon before one's decision.
The highlights below depicts the best factors to be considered before calling on a pest control service provider;
✅ Professional Service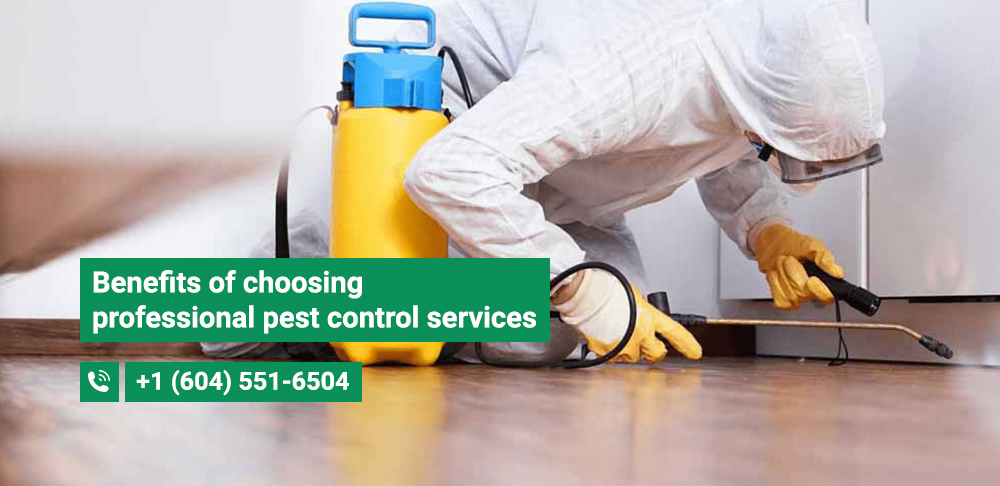 While being eager to get rid of the pest in your household, it is pertinent to ensure that you get the value of what you seek. Professionalism is an important factor to be considered when seeking a pest control service.
Therefore you seek a professional pest control service provider in other to attain a comfortable home free from rodents, bugs, and other kinds of pests. Professionalism entails quality. In other words, when professionalism is sought, it ensures that the service which the pest control service would provide can be commendable and the purpose of the service is found in our homes or other places.
✅ Availability
Another factor to be considered is whether the pest control service provider can be available when needed or at your convenience. Normally, a pest control service provider should be available for the whole of twenty-four hours in cases of infestation emergencies and the likes. However, you can confirm the availability of the service provider through their client's review or by asking the service providers.
A pest control service should be able to guarantee a swift response. For example, if you notice the presence of a squirrel in your home in the middle of the night, the pest control service provider should be able to manage such a situation at that moment.
✅ Cost
There numerous pest control service providers who offer great service but you should be able to ascertain which matches well with your budget.
It's a great idea to search for professional pest control services and look at the price that comes with them to ascertain which is best for you depending on the fund you are willing to pay.
✅ Varieties of Service
In seeking a pest control service provider, you should ensure that the pest control service provider can manage whatever pest issue that might arise. For example, we have numerous sorts of pests in Burnaby, you should ensure that the provider whom you seek is capable of managing whatever pest infestation that might arise or that needs urgent attention to.
We offer the following pest control services in Burnaby;
Bed Bugs Control
Rats Control
Cockroach Control
Carpenter Ants Control
Spider Control
Raccoon Control
Silverfish Control
Wasp Control
Squirrel Control
Pest Control Burnaby FAQs
What types of pests are there in Burnaby?
The most common pests in Burnaby are squirrels, rats, mice, birds, wasps, hornets, silverfish, carpenter ants, centipede, sow bug, cockroaches, bed bugs, fleas, and all others.
Which areas do you cover in Burnaby?
We have our services in the main city and the surrounding areas, including Vancouver, Surrey, New Westminster, Langley, Port Coquitlam, Coquitlam, Abbotsford, and all other cities around Burnaby.

Can you help domestic pest infestations in Burnaby?

Our professional service extends to all domestic homes. We provide extensive services to treat a domestic infestation in Burnaby. You can contact us for more information. Pests are not to be taken lightly, when noticed, action to eradicate them should be taken with immediate effect.

How much does pest control in Burnaby cost?
The cost of hiring a pest control service provider to eradicate pests from your home or workplace depends on some considerable factors. These factors are;

❖ Size of property: The cost of pest control is affected by the scale of your house. The greater the size of the house, the longer it takes to handle it. However, though time is a factor in property size, so is the amount of care, equipment, and tools used.

❖ Type of building: The type of building would also influence the overall cost of a pest control service. For example, a company can cost more than a three-bedroom house. Some homes can often be more expensive based on the products used and how long it has been since their last treatment or if it has ever been used, an abandoned home for instance.

❖ Type of treatment: The kind of treatment used also influences the cost price. Different mechanisms can be used to treat pest infestation. Natural treatments are typically less costly than chemical treatments. Although natural treatments may be preferable in households with children and pets, chemical treatments often last longer and need less application.

❖ Number of Treatment: The number of pest treatments needed is determined by the type of pest, the severity of the problem, and the treatment method is chosen. If you only handle pests on a sporadic basis, the infestation may become serious. Many therapies may be needed.

❖ Size of Infestation: This also affects the cost price of a pest control service. How large the infestation is, is a considerable factor that influences the overall cost price of their services.
Do you offer commercial pest control in Burnaby?
 Indeed! We offer commercial services to numerous businesses in Burnaby, ranging from kiosks or retail outlets to industries, corporations, and so on. We strive in this specialty and offer distinctive and professional services to businesses local area.
Do you offer specialist pest control in Burnaby?

Yes! We offer specialist pest control service in Burnaby ranging from;
❖ Appointments for personalized technician or assistance
❖ Trained and Professional Specialist
❖ Health and preventive recommendations for preventing potential pest problems
❖ Annual pest analysis
❖ There is no additional fee or charge for unlimited service calls.

Where are your pest control reviews for Burnaby?

Visit the feedback forum to see what our customers have to say about our services.

Do you permanently remove the pest?
We offer exclusive service and expertise to residents in Burnaby to eradicate pests from their homes swiftly and easily. Pests are hazardous to human health and comfort. Delay in getting rid of pests might result in pollution and sickness. Therefore, pests should not be welcomed in your home. We are trained professionals and can discharge our technical duties skillfully and safely.

How long does it take to remove the pests?
Ant, cockroach, and other pest prevention care takes approximately 15–30 minutes.

❖ Active ants or cockroach infestations require 90 to 120 minutes or more to remove, depending on the type of infestation.

❖ Termite heat treatment can take up to 4 hours.
❖ The removal of rodents will take up to 15 hours or more.

 When launched, the consumer is also responsible for the continuing efficacy of the appropriate pest control systems. Housekeeping, grooming, piling, and land management practices all have an impact on service effectiveness.

Are pest control processes safe?
Safety is our number one priority. All hands are on deck to ensure we continue to promote a safe system that is used to eradicate pests in your home or workplace. All necessary procedures are guaranteed to be in place to ensure a safe pest control service in Burnaby.
Pest control near me in Burnby