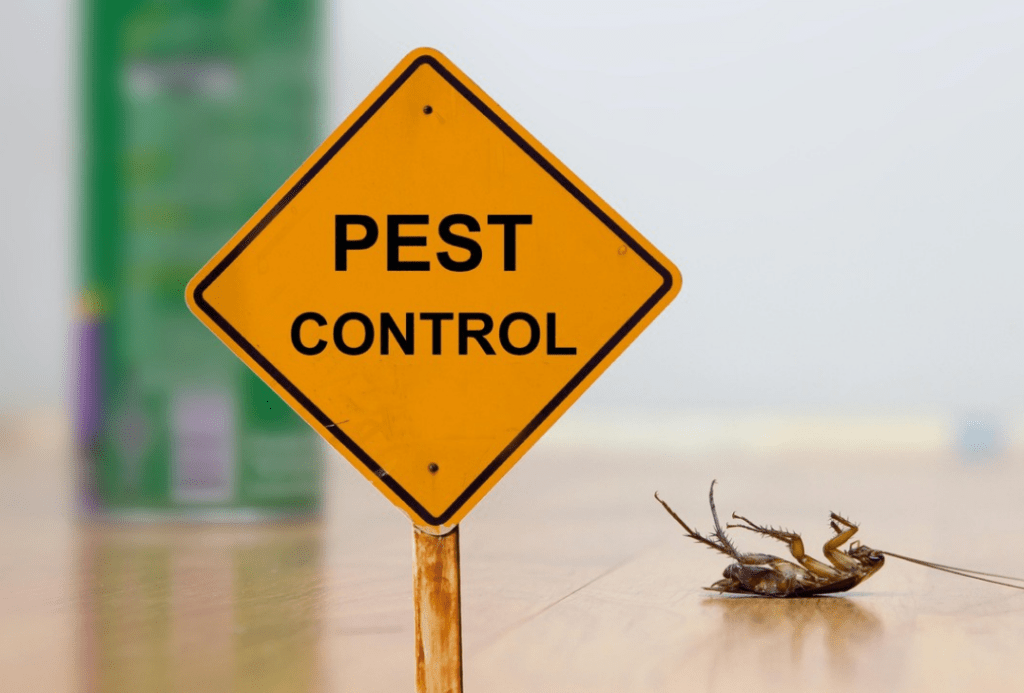 In ancient times, pests were most times eradicated by utilizing the available natural resources at that time. Science evolved, resulting in the creation of several chemical pest control devices, and things changed. However, pests have from time immemorial been an obstruction to humans achieving the comfortable and healthy environment which they seek.
The need for you to have access to a pest control service provider can not be downplayed. Over the years, humans have battled with the infestation of pests in their homes and yet these creatures seem to increase in population. However, modernization has created tools and equipment that can be used to rid our homes of pests quite swiftly and easily.
There are different methods for the eradication of pests in your environment. Pest control methods include mechanical pest control, biological pest control, field burning, physical pest control, poisoned bait, pesticide use, and trap cropping.
Subsequently, the type of pest in question and the environmental challenges determine the method of control to be applied.
What are the common pests in Coquitlam?
Coquitlam is a settlement in British Columbia's Lower Mainland. Coquitlam, mostly residential, is the province's sixth-largest city, with a population of over one hundred and forty thousand (140,000) in 2017 and one of Metro Vancouver's twenty-one municipalities.
Coquitlam is home to a host of predators, including rodents and insects. Due to the mild climate and wildlife, varieties of pests are common in the city. Residents and companies in Coquitlam are afflicted by a slew of rodents drawn to the area's moderate environment.
Over the summer, homeowners can experience a slew of pests in their surroundings. Ants are several, and some of them seek to reach the home in search of food or drink.
Fleas may enter the home on the family pet while stinging insects such as wasps and hornets can be found in shrubs and trees. Spiders can also be found in sheds, garages, and storerooms.
Wildlife is also a point of concern for residents in the area. In the fall, many homeowners and businesses can find rats or mice entering their structures in search of shelter or food.
Squirrels may attempt to nest in the attic throughout the year, while larger animals such as skunks and raccoons may scavenge around the house in search of food, causing significant disruption to both homes and commercial buildings.
Such disturbing occurrences go on in Coquitlam every day and the residents bear the burden of these pests in their homes. This is why a pest control service provider is essential. They are to assess issues of pests at home or workplace and figure out a mechanism to get rid of them.
How to deal with a pest infestation in Coquitlam?
Perhaps the best advice to give whenever pest(s) is suspected in your surroundings, is that effective action should be put in place immediately and swiftly.
There are however ways in which these pests can be prevented- hygiene. Hygiene is the practice of keeping yourself and your surroundings clean, particularly to prevent illness or the spread of diseases.
Although, hygiene is a proper way to start in the prevention of illnesses and pests, however, it does not completely prevent them. This is so because your environment and climate condition as well as the structure of your home also have a part to play in determining if your home is permissible to pests.
However, when a pest is noticed in your home or workplace, immediately search for the right pest control service provider.
Once this is done, address your issue to them and plan a visit to the infested area for the service provider to inspect the perimeter of the house. They are to examine the property, identify the pest, and immediately set out an action for pest extermination exercise. This is why it's imperative to seek professionalism.
Factors to consider when deciding on a pest control service provider in Coquitlam.
In our quest to get rid of the pests in our home or workplace, you must ensure that you attain the right service alongside. Therefore some factors must be considered when choosing a pest control service provider.
These factors are very essential for you to attain the right tool or company. When these factors are not duly considered, you are liable to get inaccurate information or get scammed, or rather attain poor service.
Therefore the highlighted factors are crucial and must be taken into account.
Cost Of Operation
The cost of the pest control project must be considered. You do not have to break the bank before you can get what you seek. Firstly, highlight the areas that have been causing you problems and obtain an exact project estimate.
Get quotes from a few other pest control experts you've selected for the job if you want to get the best deal. After comparing the quotes, choose the one that provides the best value for your money.
Varieties of Services
Another factor that should be considered is the company's varieties of service. A good pest control service provider should be able to provide different potentiality. In other words, the provider must be able to cover if not all, pest control mechanisms.
And as a customer, on the other hand, you should ensure that the provider you choose can dispense its service wholly, for any situation that duly demands it.
Insurance
Fundamentally, you obtain proof of insurance from the pest control contractor of your choice before the project begins.
A qualified and dependable pest control provider should have insurance that covers them and protects your property in the event of an accident. You can as well confirm the validity of their insurance by contacting their insurance service provider.
Experience
Aside from the company's professional skills, experience matters quite as well. Someone with extensive experience in a particular field can be extremely beneficial. As a result, hiring an experienced exterminator to completely eradicate the battalion of common pests from your home or business space is essential.
Go to the official website of each pest control company in your area to figure out the company's experience. This can also be gotten by questioning the necessary authorities or individuals who know the company.