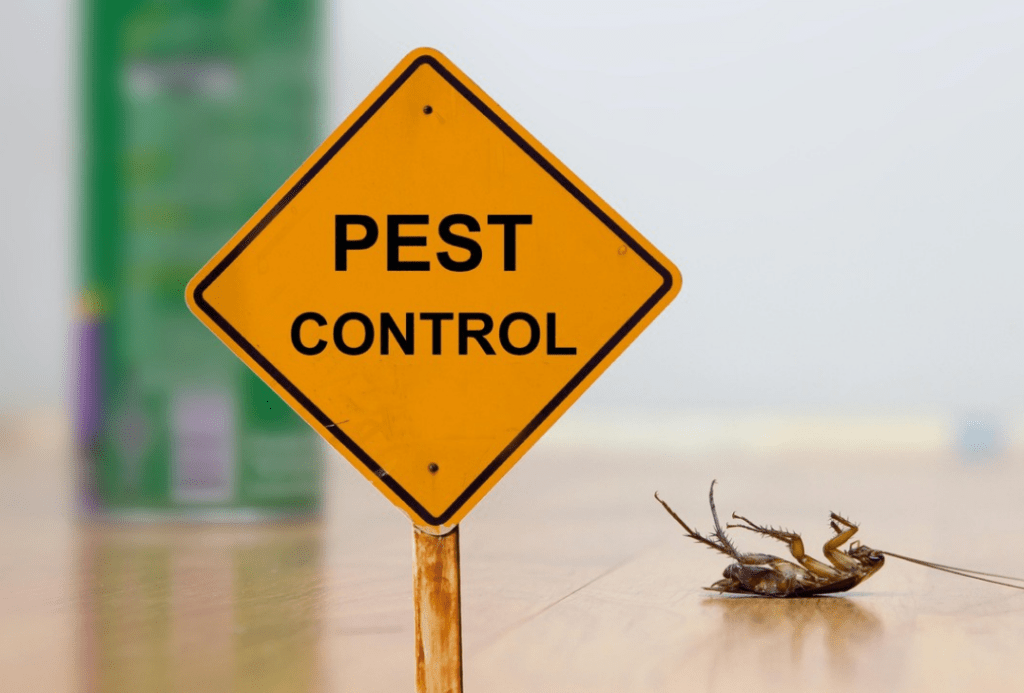 In our homes, we strive to maintain a comfortable and healthy environment. However, this seems to be such a difficult task with the infestation of household pests in our homes. A household pest is any animal that has a negative impact on humans, their food, or their living conditions.
Most household pests are tiny or little creatures but have an adverse effect on humans. Examples of household pests are; insects such as cockroaches, mosquitoes, and flies, or rodents like mice or rats, and a host of others.
Consequently, the need for you to access a pest control service provider can not be over-emphasized. Particularly in a city like Langley, where the existence of pests is quite rampant.
In furtherance, pests such as birds, squirrels, rats or mice, roaches, insects, and so on are present in Langley. However, the methods used in eradicating pests can be by chemical means, this is by creating a chemical pesticide.
It could also be by repulsion or exclusion. Alternatively, various biological control methods, such as sterilization programs, can be used.
What are the most common pests in Langley?
Rodents, cockroaches, and ants are perhaps the most common pests found in Langley. The presence of pests in Langley does not need unnecessary proof because residents in Langley are victims of the infestation on their property. This, in turn, disrupts the comfort which they seek in their home and workplace, or environment.
In cities such as Langley, with a diverse use of land, enormous amounts of farmlands, and properties, rodents are not surprising. Rodents can cause extensive damage to your property, contaminate food, and eventually spread disease. A disturbing fact about these rodents is that their population increases rapidly.
They are the most common pests in Langley. Getting rid of rats and mice is the role of all house owners, and residents must do their part to minimize the rodent population.
In Langley, given the climatic condition of the city, mosquitoes are prevalent in this part of the country. These troubling insects thrive in places close to waters such as floods, standing waters, drainage, flowerbeds, and the likes.
It helps them reproduce, and in turn, increases the population of these pests in Langley. They cause painful bites and sicknesses to humans. This is also detrimental to our health and comfort.
Unwanted pests are a major annoyance as well as a potential health risk for Langley residents. To ensure that your property is pest-free and your health is not jeopardized, it is best to address your pest problem as soon as possible.
Once the presence of pests is suspected, immediate action to get your environment off the pest should be implemented.
How to deal with a pest infestation in Langley
Having laid the importance of having access to a pest control service provider, to prevent the consequence of pest infestation. Some methods should be applied when dealing with pest infestation.
Although, the process of hygiene is a good way to keep pests at bay but not ultimately.
The environment of one's home as well as the structure of the home can also be the reason for the presence of pests in your surroundings.
Firstly, the initial step to take when dealing with pest infestation is to search for the right pest control service provider. Once you've found the right provider, contact them immediately and relay your issue of pest infestation to them.
This is a basic step for anyone who suspects pest infestation in their environment and must be taken with immediate effect.
Once you have completed the preceding steps, you should seek professional service. They are responsible for assessing any pest issues in the house. Once you've identified the pests, you can chart out a strategy for pest extermination exercise.
Factors to consider when deciding on a pest control service provider in Langley.
You must have access to a pest control service provider to avoid the diseases or viruses that pests can cause. There are various pest control service providers in Langley, however, there are several considerations to weigh before deciding on which provider to use.
On the one hand, while searching for the right pest control service provider, you could get scammed or receive inaccurate information.
Pests, on the other hand, are already occupying 8your home and depriving you of your comfort and health. This means that pest control systems are an important service to remember.
This also implies that we must be mindful of pest control service providers in the region area who can come in handy when things go wrong. There are instances when a pest extermination exercise offers little to no help in the eradication of pests in houses. In other words, it makes it hard for house owners to contact the right control service provider.
However, these highlighted variables are important and can be weighed when making a decision.
Level of competence
An important factor that must be considered when deciding on the pest control service provider is their level of competence, in other words, skill set. If you desire a professional service, you need to make sure you get what you seek.
When deciding on the right pest control service provider, ensure that such a provider is skilled and knowledgeable enough to rid your environment from the infestation of pests.
Equipment
Another important factor to be considered is the equipment or tools used by the pest control service provider to eradicate these pests. There are different methods or processes that can be used to get rid of pests in our environment. The degree of the occurrence of these pests should also be considered when dealing with pest control.
Most pesticides interact with pests at differing rates. Professional pest extermination exercises should be used based on the imminent circumstance/emergency at hand.
For example, a fast-acting and acutely toxic substance such as organophosphate is prescribed for short-term emergencies such as cockroach infestation. A longer-lasting, slower-acting, and less toxic pesticide is needed for chronic pests.
Experience
When making this decision, you must look at the company's history. Experience is an important factor to consider when choosing the right pest control service provider to derive the high-quality service you seek. You should be aware of how long the pest control company has been in operation, as well as the procedures they follow when hiring new employees.
Availability
It is also imperative to consider the provider's availability when discharging its duties if the company can be available when needed. In most cases, a pest control service provider should be available 24 hours a day, seven days a week in case of infestation emergencies and the likes.
A pest control service provider should be able to provide a swift response to the needs of the customers.
For instance, you do not want to wake up at midnight to mosquitoes and figure out that the pest control service provider you have access to is inaccessible at that moment. In other to avoid such an occurrence, the availability of the control service provider has to be considered.
Frequently Asked Questions:
What types of pests are there in Langley?
The type of pests found in Langley are Mice, Ants/carpenter ants, Bees, Wasps, Hornets, Bed bugs, Mosquitoes, Spiders, Rats, Cockroaches, Birds, and more.
Which areas do you cover in Langley?
We extend our services to places in Langley and the nearby areas including Burnaby, Vancouver, Coquitlam, Port Coquitlam, and all other neighbourhoods surrounding Langley.
Can you help with domestic pest infestations in Langley?
Well, indeed! Domestic pest infestation in Langley is covered by our services because they are considered to be accurate and dependable.
How much does pest control in Langley cost?
The cost of using the right pest control service varies. This is attributed to the fact that several factors affect the total cost of pest control.
Pest category: The type of pest has an impact on the overall expense of the removal operation. This is attributed to the fact that multiple solutions are needed to fix numerous issues. For example, the cost accumulated for the removal of cockroaches would be different from the removal of a beehive.
Land-Size: The size of the property affects the service's total expense. In contrast to a smaller house, a bigger one would necessitate more time-consuming processes and procedures.
Amount of Infestation: The size and nature of the pest infestation in your home or company influence the cost of pest control. A massive, formed flea infestation, for example, will be paid differently than a small, contained flea infestation.
Form of Treatment: The type of treatment used to remove the pest infestation would also affect the average expense of the pest control measure. For example, the cost of preventive pest control, such as insecticide spray, will vary from the cost of corrective and reactive treatments.
Number of treatments: Certain pests necessitate several treatments in order to be successful. As a result, the net cost of the operation, most times, is heightened depending on whether multiple treatments are used.
Residential or Industrial Buildings: The total expense of your house and your office will vary because their uses are quite different.
Do you offer commercial pest control in Langley?
Yes! We have vast experience offering industrial pest management services to Langley companies such as grocery retailers, pubs, schools, hotels, restaurants, and other commercial offices. We work carefully and discreetly to cause as little disruption to our customers as possible while we contain the pests in the office.
Do you offer specialist pest control in Langley?
Well, indeed! Without a doubt. We offer a range of specialist pest fumigation service solutions to ensure that business sites are pest-free, including shipping and cargo, processing, milling, agricultural, and silos.
Where are your pest control reviews for Langley?
Click the review section and see what our customers had to say about our services in Langley.
Do you permanently remove the pest?
Pests are uncomfortable to have at home and work. They are dangerous to your health and can pose a risk to your house. We will continue to offer affordable, dependable, and creative pest control services to ensure that your home and office are both pest-free.
We are not given up and are continuously honing our professional skills and setting a benchmark for advanced pest control, risk management, and environmental stewardship.
How long does it take to remove the pests?
Once the appropriate pest control service has been introduced, the consumer is responsible for the continued efficacy. Housekeeping, prescribed grooming, piling, and property management practices all have an impact on service effectiveness.
Is pest control processes safe?
Our top priority is safety. We ensure that our goods have no negative impact on the atmosphere or people and the majority of our products are eco-friendly. And, if the need arises, we make clear that all appropriate protocols are to guarantee a safe pest control operation. To deliver a reliable service, we also provide our consumers with protection and health tips.
Where can I find the pest control service near me?
If you contact us, we will arrange for a local specialist to contact you.
(Mon-Fri, calls are answered within 24 hours.)