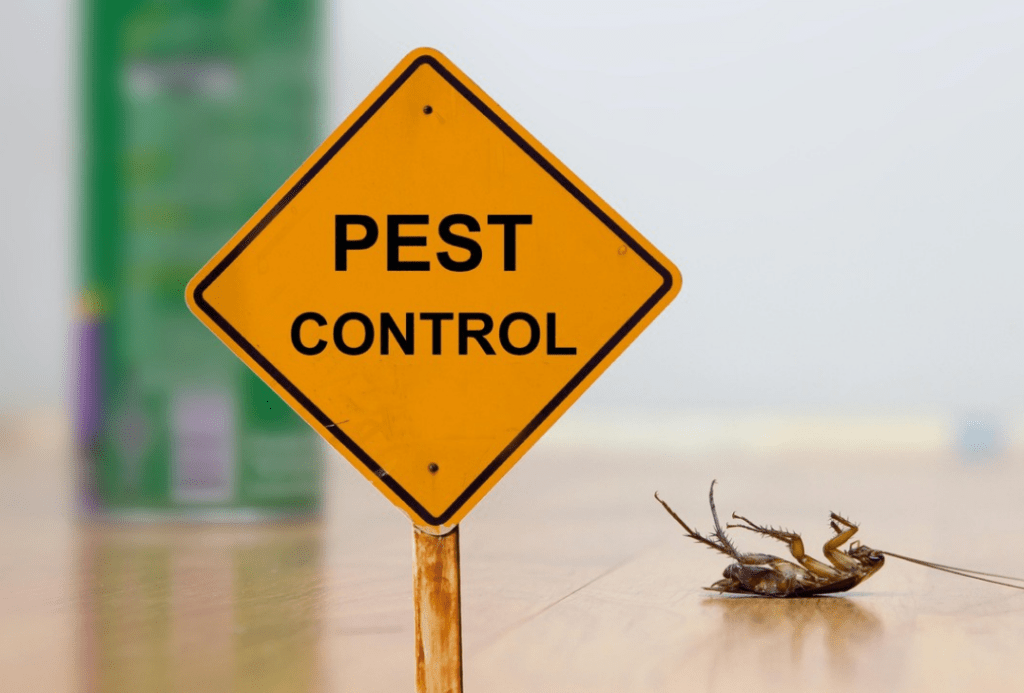 How to deal with pest infestation in Port Coquitlam
Immediate action should be taken whenever pests are noticed in our home. However, in order to prevent pests in our home, here are some tips that can be considered.
Take away all means of food, water, and shelter.
Items should be stored in stable and sealed containers.
Garbage should be disposed of daily with a firmly closed lid.
Reduce the amount of debris and places that rodents can hide.
To avoid outside access, seal and close any gaps or openings.
This is a starting point and to some degree does not guarantee that there wouldn't be any form of pests in your home. However, if such a situation should arise, once a pest has been detected, contact a service provider immediately.
Having contacted a pest control service provider, relay your issue and seek a visit at your inconvenience. However, ensure you seek professionalism. They are responsible for assessing all pest issues at all locations on the property.
Once the pests have been discovered in your home by the service provider, then a course of action can be planned out to eradicate your home from the pests.
Factors to be considered when deciding on a pest control service provider in Port Coquitlam?
To ensure we live in a conducive environment, free from pest infestation, several factors should be considered when deciding on a pest control service provider.
Whether your home is liable to be infested by pests, the structure of the home should be looked at as well as the environmental condition of the house. The climate condition can also be probed.
However, when there's an occurrence of pest invasion at your place of comfort, there are factors to be considered to get the right control service provider.
This factor is essential to prevent situations where you don't get the value that you seek. There are occurrences where inaccurate information is gotten or cases where one gets scammed.
The following points highlighted are to be considered when deciding on a pest control service provider;
Reputation
The pest control service provider from which you wish to procure services must be credible or reputable. All you have to do to hear about the company's business credibility is to read past consumer feedback.
Aside from reviewing user comments on the company's official website, you can even look at Google reviews. Google proves more useful in situations such as this. One of the most significant rating criteria for local SEO is the quantity and content of feedback on Google.
This is an important factor as it helps to determine if the company can be trustworthy and also goes to the skill of the company.
License to operate
Another factor to consider in deciding on a pest control service provider is to check if the pest control companies are licensed to work in your jurisdiction. Check to see if the companies have any unique certifications to validate their skills.
You will verify the authenticity of the contractor's license by contacting the state's pesticide regulatory agency. You may also inquire about the kinds of permits that contractors are supposed to hold to offer pest control services.
Eco-friendly Service
Choose a pest control service that uses low-toxicity, environmentally friendly approaches to kill pests. The majority of pesticides are poisonous and pose health threats.
As a result, it's critical to identify businesses that are open to discussing the strategies and poisons they use to get rid of rodents in your house. It is also important to ensure that technicians wear safety equipment when on the job and take regular breaks.
Experience
While most homeowners want to get rid of pests as soon as possible, it is also important to select companies with years of experience. Evicting pests from your house is a difficult process.
It entails many complicated procedures that necessitate extensive preparation and years of experience. As a result, it is critical to locate a firm that employs skilled technicians. It's still a smart thing to double-check.
It is important to locate a business that hires skilled technicians. It is also important to review the technicians' credentials and permits before hiring their services.
The firm would also have a trained entomologist on staff who will have relevant knowledge about different types of rodents and how to get rid of them.
What types of pests are there in Port Coquitlam?
There are several pests located in different regions or places depending on the environment. In Port Coquitlam, pests present are household pests such as; beg bug, rodents, birds, stink bugs, bats, spiders, raccoon, carpenter ants, silverfish, squirrel, sow bug, rats and mice, termites, ticks, mosquitoes, ants, flies, wasps, and other seasonal pests.
Which areas do you cover in Port Coquitlam?
We offer our services to places in Port Coquitlam and the surrounding areas like Burnaby, Coquitlam, Vancouver, Langley, and all other communities surrounding Port Coquitlam.
Can you help with domestic pest infestations in Port Coquitlam?
Yes! Our services are known to be effective and reliable and therefore cover domestic pest infestation in Port Coquitlam.
How much does pest control in Port Coquitlam cost?
The price to attain the best pest control service may vary. This is because several factors influence the overall cost of pest control.
Type of pest: The type of pest influences the overall cost of removal service. This is so because different solutions are required to resolve different issues.
Size of Infestation: The cost of pest removal is affected by the size and extent of the pest infestation in your home or business. Removing a large, formed bee infestation, for example, would be different in payment compared to a small, contained bee infestation.
Type of Treatment: Also, the sort of treatment used to remove the pest infestation would affect the overall cost of the pest control service. For example, the cost of preventive pest control like insecticides spray, and the likes would differ from corrective and reactive treatments.
Size of property: The perimeter of the building affects the overall cost of the service. A larger building would need more tedious procedures and a longer time compared to a smaller one.
Number of treatments: There are certain numbers of pests that require multiple treatments for effective results. Therefore, this also affects the cost of the total cost of the service.
Residential or Commercial Building: The overall price of your home compared to your workplace would differ as their needs are different.
Do you offer commercial pest control in Port Coquitlam?
We have extensive experience providing commercial pest control solutions to businesses such as food stores, schools, bars, restaurants, hotels, as well as other commercial offices in Port Coquitlam.
We work closely and discreetly to ensure that our customers are inconvenienced as little as possible while we control the pests in the building.
Do you offer specialist pest control in Port Coquitlam?
Yes! Absolutely. We provide a variety of professional pest fumigation service solutions to ensure that business sites – from shipping and cargo to manufacturing, milling, agricultural, and silos- are pests-free.
Where are your pest control reviews for Port Coquitlam?
Click the review section to check out customer's reviews on our pest control service in Port Coquitlam.
Do you permanently remove the pest?
Pests are inconvenient to have both at home and the workplace. They are detrimental to your health and can damage your property. We would continue to provide effective, dependable, and innovative pest control services to keep your home and workplace pest-free at all times.
We are not relenting and constantly honing our technical skills and setting a standard for integrated pest management, risk management, audit compliance, and upholding the highest health and safety standards.
How long does it take to remove the pests?
Once the necessary pest control service has been implemented, the ongoing effectiveness depends on the customer. Factors such as housekeeping, recommended hygiene, stacking, property maintenance procedures influence the service effectiveness.
Is pest control processes safe?
Safety is our top priority. We ensure that our products do not adversely affect the environment nor the people, as most of our products are eco-friendly.
And when the need arises, we make sure all necessary procedures are put in place to ensure a safe pest control service. We also offer safety and health advice to our customers to further ensure a safe service.
Where can I find the pest control service near me?
Contact us and we will arrange a local expert to contact you.
(Calls returned within 24 hours, Mon-Fri)